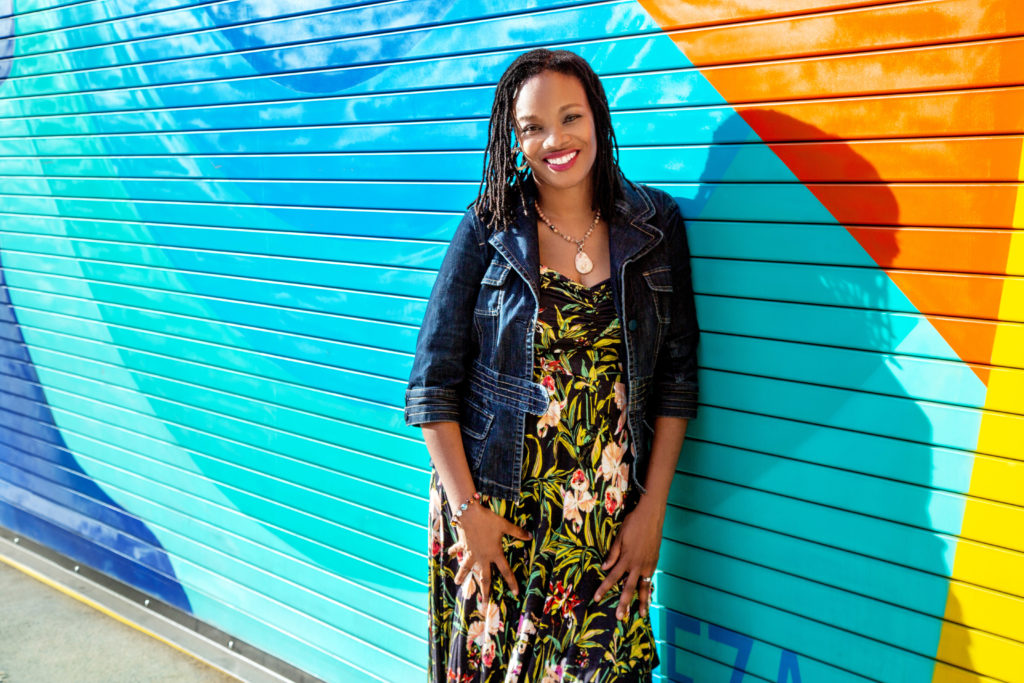 Welp. You played by the rules and did all the 'right' things to succeed. You earned degrees, invested time to build your knowledge and busted your ass for accolades that faded into the rearview all too quickly.
Now you're feeling burnt out, bored and stuck. You're a long way from the work that lights you up, and you feel trapped by your professional life. You want to make a career shift, but worry that it's too late to pivot.
You're in deep. Perhaps you have too many commitments – people depend on you. Also: you're also dying inside a bit more each day. You want to get to your next level, whatever they may be.
Maybe you feel invisible, muted and undervalued on a daily basis. Your talents are untapped and coasting in mediocrity isn't an option. Retirement is too damn far away to simply wait it out. Is this really all there is?
If you crave a life with more purpose, power and play…
If you're ready to shake things up and create a practical path towards engaging, energizing work…
If you're fundamentally tired of your own bullshit — You, my friend, are ready for a 1:1 Coaching Intensive.
The 1:1 Coaching Intensive is a 12-week program for mid-career (10+ years of professional experience) professionals who want to increase their their impact, influence and income at the office.
You'll access the following modules:
View Your Vision: Explore why you want to create what you crave
Face Your Fear: Confront the limiting beliefs that hold you back
Position Your Priorities: Design a life that honors what matters most
Tap Your Talents: Do more of what energizes you
Elevate Your Expertise: Unpack your unique advantage
Fuel Your Flight: Position yourself to thrive
Check Your Change: Assess progress towards your goals
Prime Your Path: Explore innovative, unexpected ways to grow
Magnify Your Momentum: Take action to accelerate your results
Book a Free Clarity Call
Who Is This Program for?
The 1:1 Coaching Intensive is perfect for professionals with 10+ years of experience who are completely over their status quo and ready to shake things up as a result.
This online program is right for you if:
You're eager to live up to your fullest potential. No more playing small.
You're ready to reboot your career to do more of the work you love. Giddyup.
You want to earn more income while increasing your impact and influence. Make it rain.
You simply refuse to be in the same situation at work – underpaid, disrespected and underutilized – this time next year. So many nopes.
You're willing to make a commitment to do the work, and more importantly, to invest in yourself. All in, my friend.
Your greatest fear is that you're ultimately wasting your time and talents by doing work that doesn't matter and losing your opportunities to live an abundant, fulfilling life as a result. No more.
If you've already started to think about how you might make a shift, this online program can expedite your exploration and get you into motion. We'll examine the sources of your discomfort, stress and stagnation to define clear ways that you can positively up level your career path for the better.
What we're not gonna do? Focus on resumes, cover letters or LinkedIn – there are plenty of people who can help you with that. We'll examine what you want to do (and how you want to do it) from the 'inside-out' instead. You'll undergo a fundamental transformation in how you feel, think and act relative to your work.
What If I'm Not Ready to Find a New J-o-b?
All good, this isn't about forcing a decision of any kind. The 1:1 Coaching Intensive is ultimately suited for those who want to take a stand for themselves to make changes in their professional lives. This change can range from simply reframing your current role to renewing your commitment to a particular industry to reinventing completely to create a brand new opportunity.
This offering will help you get clear about your personal vision, applying your talents and leveraging your experiences to do more fulfilling, lucrative work. Will you encounter some internal resistance at some point during our work together? Probably. Will you be uncomfortable as you begin to consider your options? Absolutely. Empowerment, evolution and excitement are up ahead tho'. Yay for growth and expansion!
Book a Free Clarity Call
How Will the Program Work?
The program is delivered over a 12-week period and includes:
9 recorded coaching audio modules to cover key concepts ($900 value)
9 worksheets with applied exercises to support reflection, planning and action ($450 value)
3 45-minute 1:1 coaching sessions with me via Zoom video conferencing to explore your specific circumstances, progress and goals ($750 value)
Clifton Strengths assessment to reveal your Top 5 talents plus a personalized video summary with key coaching questions ($150 value)
Weekly check-ins via Voxer ($300 value)
BONUS: Pay in full and receive a Clifton Strengths assessment with all 34 ranked talents plus a 45-minute 1:1 coaching session to discuss your results ($375 value)
We'll have 9 weeks of content plus 3 spacious weeks for implementation so you can think, feel and do along the way. All components are online, so you can participate from anywhere in the world as long as you have an Internet connection.
What Results Can I Create?
You can gain clarity about what you want to do next and how well-positioned you are to make immediate contributions in a new context. You'll become more confident as you use your natural talents to take consistent action towards your biggest, baddest goals. Your courage will blossom as you move forward – in spite of fear – to align your vision with reality.
What is the Investment?
The investment for Uprising (a $2550 value) is 3 monthly payments of $499 or one payment of $1297. Pay in full and enjoy a BONUS expanded Clifton Strengths assessment plus an additional 45-minute 1:1 coaching session to discuss your results.
What is the Refund Policy?
I believe wholeheartedly in my 1:1 Coaching Intensive framework, content and assignments, and I know that you'll get results if you make the commitment to show up and do the challenging work required to articulate your aspirations, inventory your assets and take action. That being said, I don't offer refunds. Think of this as an investment in our mutual time and energy. I'm going to give it 110%. Will you?
Book a Free Clarity Call
About La Tondra Murray
As an experienced, credentialed career and life coach I can help you gain clarity about your strengths and how they connect with your knowledge, skills and expertise. I've worked for a number of prestigious organizations – Duke University, IBM, NASA and AT&T to name a few – as a technologist and manager, so I know what it takes to thrive in a competitive environment. We'll partner to design a role that lights you up and develop a practical path to support your shift without the angst. I've made my own professional transitions as an engineer, educator and entrepreneur, and I'm ready to share my perspectives via a structured, data-driven developmental framework that will revolutionize your life at home as well as the office. True story. As a certified Gallup Strengths facilitator I also bring a wealth of insight about how to best align your talents and actions to get results. Plus life is too short, I'm not into waiting, complaining or pontificating. Let's kick mid-career malaise to the curb and have fun doing it!
Questions
Want to know more before you book a free Clarity Call? Email me: latondra at latondramurray dot com
The 1:1 Coaching Intensive will provide you with the clarity, accountability and support needed to design your next step without the drama. I hope to work with you soon!